About Creedon Insurance Services, LLC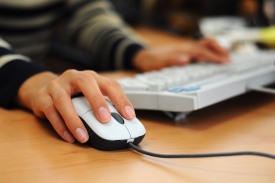 IN THE BEGINNING
Thomas J. Creedon, Owner of Creedon Insurance Services, LLC has over 33 years of experience in the insurance Industry. Tom was raised in Cranberry Twp. and graduated from Seneca Valley High School. He then went on to WVU and graduated with a degree in Business Administration and no clear career path in mind. However that changed quickly when he was given the opportunity to work for an insurance agency. He studied for his Property & Casualty license while he worked full-time and became a licensed agent. It wasn't long before he realized that he had found his niche. He continued to work in this capacity for twelve years while gaining much more knowledge and hands on experience in the insurance industry. He loved his work and he loved the daily interaction with his client base. However, he felt that he had so much more to offer his clients, and so much more room to grow as a person. He didn't want the limitation of only having one company's products to offer, and he wanted the freedom to expand his career. He had a vision and his ambition lead the way. That's when Creedon Insurance Services, LLC was born. Tom started out with having to prove himself to insurance companies to get their appointment to represent them, and that is no easy task. However, one major, well-known company looked at his successful track record, believed in him, and offered him the appointment and the rest was history. Within just a few years that one company turned into over fifteen well-known companies. This is where our "edge" comes in. We have the resources and the companies to offer our clients "choices" with competitive rates, and we do all the work. This was our vision from the very beginning.
OUR AGENCY NOW
Creedon Insurance Services, LLC is located in the heart of Cranberry Twp., and has been serving the personal and business insurance needs of PA individuals and businesses since January 2000. Our Agency prides itself with personalized customer service as opposed to some of the non-personal, online insurance companies where you talk to someone different every time you call, and are basically just a "number". Or, you get lost within the phone tree of pressing random numbers to reach a specific department and end up with a complete stranger in a call center. When you call us you have the consistency of talking with the same professionals who want to quickly address your needs and make sure that you are satisfied. This is why we can proudly say that we have many long-standing and satisfied clients that have been with us for over 18 years and counting.
Our licensed staff is friendly and eager to assist you in any way we can. We are here to provide you with the highest level of customer service to ensure your needs are handled correctly and quickly. When you switch to our Agency, we make the transition smooth and easy. You don't have to wait for your current policy to renew. We will process all of your paperwork required to cancel your current, active policy, and get you on board with no interruption.